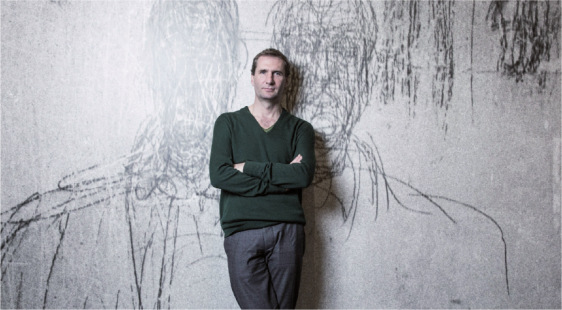 Philosophy
Since its foundation in 2000, Studio Adrien Gardère's comprehensive, integrated approach has met with international success in projects ranging from permanent museum and temporary exhibition design to product and interior design.
Studio Adrien Gardère thrives on working with different cultures and their local communities, demonstrating its ability to communicate effectively with diverse audiences, museum curators, academics, architects, craftsmen and manufacturers. Its work is driven by the desire to achieve unique design in which intuition, emotion and innovation meet curatorial expertise, educational values and clients' aspirations.
Throughout the years, SAG has collaborated and established long-lasting relationships with major institutions, architects and private entities in Canada, China, Egypt, France, India, Indonesia, Iran, Italy, Mali, South Korea, Switzerland, USA and the United Kingdom.
The Studio always carefully manages the number of its projects in order to ensure the full commitment of its dedicated and solid team and to collaborate as closely as possible with its clients and partners.
Team
They worked with us
Mathieu Muin
Lucie Dorel
Teresa Fernandez Garcia
Sandra Boehm
Eléonore Denis
Anne-Lise Mège
Conferences
2021Ecole du LouvreParis«Symposium "Museum on stage" - Chair of the Session : The issue of museum professions and practices»
2021École nationale supérieure d'architecture Paris-MalaquaisParis, France«From stone to museum - from Louvre-Lens to Narbo Via»
2020ENS Architecture Paris-Belleville, Ecole Camondo ParisParis, France«Specialized Mastere in Architecture et Scenography »
2019Université Paris 8, ENSA Paris MalaquaisParis, France«Design d'espace, Allestimento, Exhibition Design»
2019Fubon Art FoundationTaipei, Taiwan«2019 Fubon Forum - Artists in the unfinished museum showcasing design»
2019Ecole des Arts DecoratifsParis, France«Atelier des Rencontres»
2019Museo MaxxiRome, Italy«MAXXI Know-How - Third Edition - Lezioni»
2017Alliance Française de Belo HorizonteBelo Horizonte, Brazil«Participation to the seminar Belo Horizonte 120 + 120»
2017Faculdade de Arquitetura e Urbanismo da Universidade de São PauloSao Paulo, Brazil«Diálogo entre Museógrafo e Arquiteto »
2017Alliance Française de Sao PauloSao Paulo, Brazil«O Museo como lugar de conhecimento»
2016Palace MuseumBeijing, China«Art Meets Design: Interpretation of Culture in Gallery and Exhibition»
2016CAFA University, Académie Centrale des Beaux-ArtsBeijing, China«The museum as a site of knowledge»
2016Tsinghua University / Ecole d'ArchitectureBeijing, China«The museum as a site of knowledge»
2016LACMA MuseumLos Angeles, USA«The museum as a site of knowledge»
2015Tongji University / University of Visual ArtsShanghai, China
2016Nasher Sculpture CenterDallas, USA«Conversation avec Olivier Meslay - Directeur associé du Dallas Museum of Arts»
2015The Courtauld Institute of ArtLondon, UK«Design & Muséographie»
2015INHA (Institut National de l'Histoire de l'Art)Paris, France«Carlo Scarpa & ses amis : l'art d'exposer - International day of study»
2015Yuz MuseumShanghai, China«Conversation between Budi Tek and Adrien Gardère»
2015Pitzhanger ManorLondon, UK«The art of display: modern muséographie & John Soane - introduit par Charles Saumarez Smith CBE»
2015Sodertorn UniversityStockholm, Sweden«The Museum as a site of knowledge»
2013Brigham Young UniversityProvo, USA
2012Musée du LouvreParis, France«Le Louvre à Lens : Réinventer le musée»